Scientific research shows that humans have an inborn need to regularly connect with nature, called Biophilia. Plants create measurable physiological and psychological effects that make us calmer and more productive. Unfortunately, we miss out on these benefits by spending our workdays indoors and away from nature.
Plants Are More Than Just Beautiful Aesthetics.
Recent scientific studies have shown that the presence of office plants reduces stress hormones in employees by up to 60 percent! People reported that they were calmer, happier, and more productive. Since this type of environment is a joy to work in, it creates less absenteeism, supports creativity, and makes your organization more attractive to job applicants.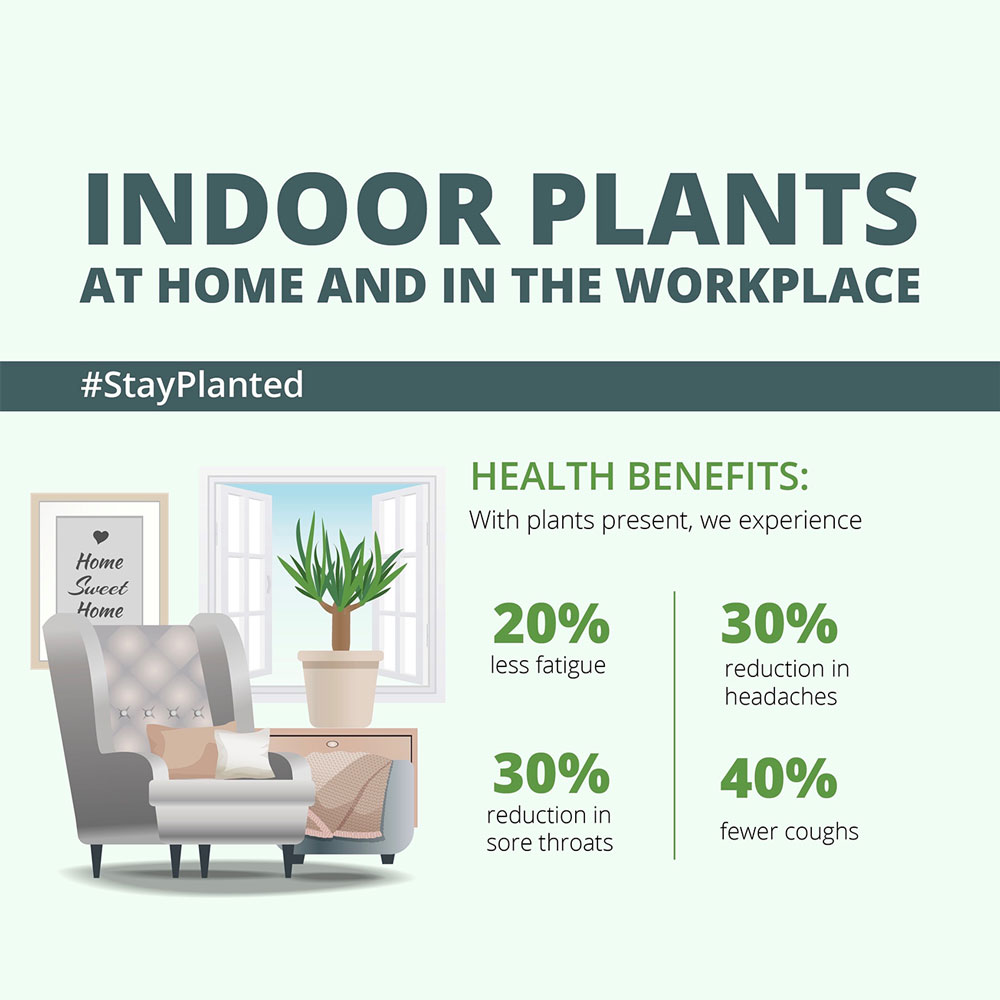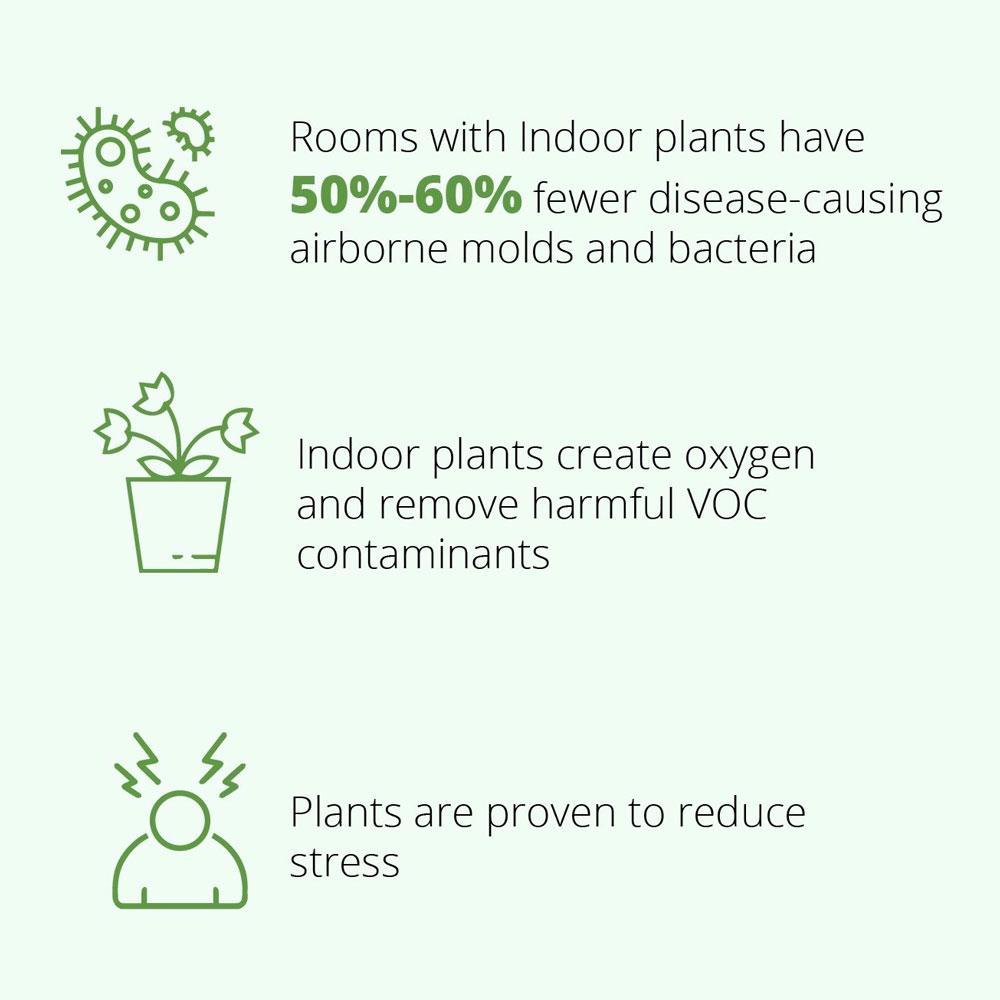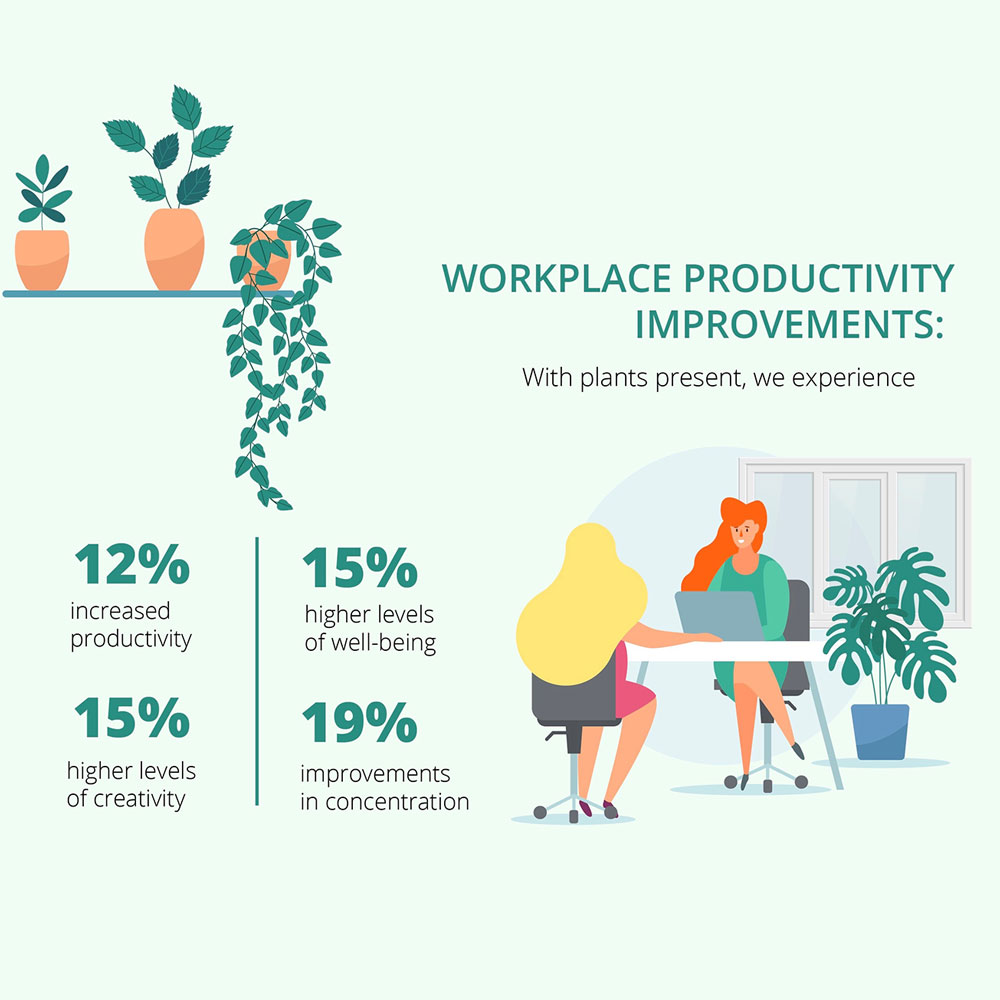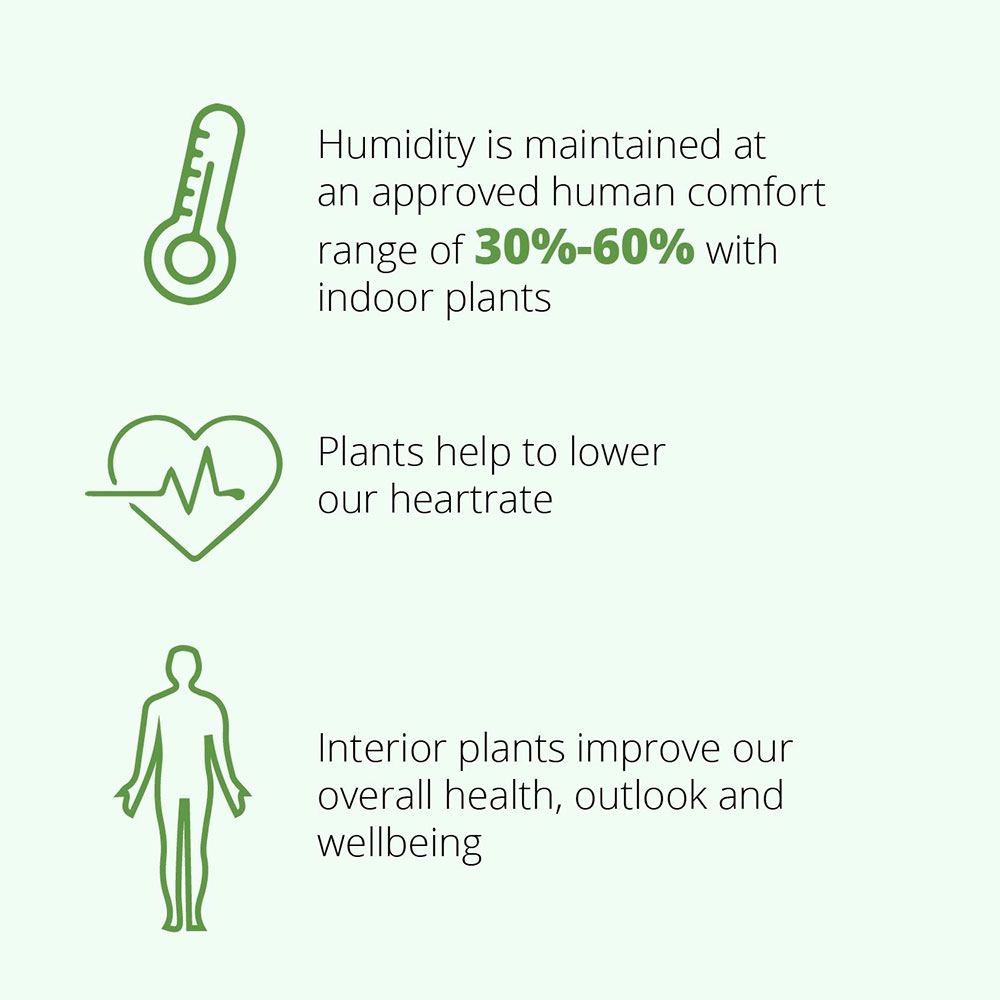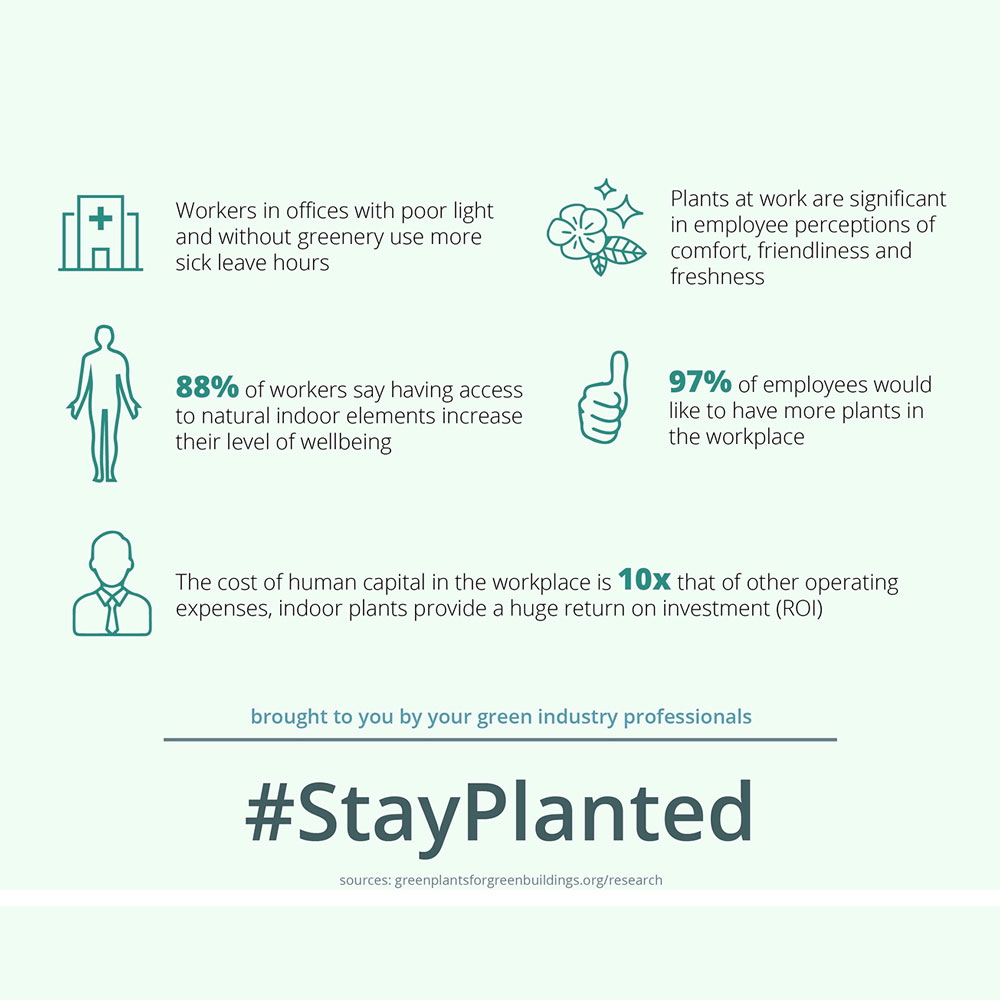 Biophilic design is well suited to office environments because the human brain is designed for nature. Our brains are better suited to take in the modest stimuli provided by plants and greenery, rather than the attention-catching design of urban offices. Plant life stimulates our brain in such a way that allows us to be attentive and focused without being overstimulated. This is because our brain interprets plant life as less urgent stimuli compared to the dramatic stimuli provided by traditional urban office design. Incorporating nature into your office design has a powerful physiological and psychological effect on employees.
Plants also offer practical design solutions to common problems. They can make your office environment more pleasing to employees and clients by helping to absorb noise from an expansive lobby or open office plan. Plants can be positioned to act as visual space dividers to define spaces and help employees concentrate. They can be used to block excessive light from a window, to hide cables, or just to fill a weirdly empty corner. If you have enough plants in your office space, they help to clean the air of carbon dioxide too!
Interested in Adding Some Plants to Your Workspace?
Air Strength Canada offers a wide variety of services for commercial clients. Interior tropical landscaping with contemporary cutting edge planters that includes maintenance and design. Patioscaping, seasonal artificial displays for spring, summer, fall, or winter/Christmas. We also offer storage space for displays.
Please contact us and see how Air Strength can benefit you!