Create that image and environment by which you and your clients will love to be surrounded by. Live, artificial and preserved plants are available. Let us help you design your interior environment with the latest in digital imaging; you can see the plant and planter in your environment before purchasing! With a beautiful selection of planters and plants available you are sure to find something that will fit your company's needs and budget.
Air Strength Canada offers design, installation and maintenance for all our interior tropical landscaping projects. We also work great with architects and designers as well. Air Strength Canada has been operating for 40 years in this industry. We are continually attending trade shows and staying up to date with what is available and current with technology in the interior landscaping field. Air Strength has developed a network of suppliers that spans the globe, from Germany to Florida we will have something that will suite your environment.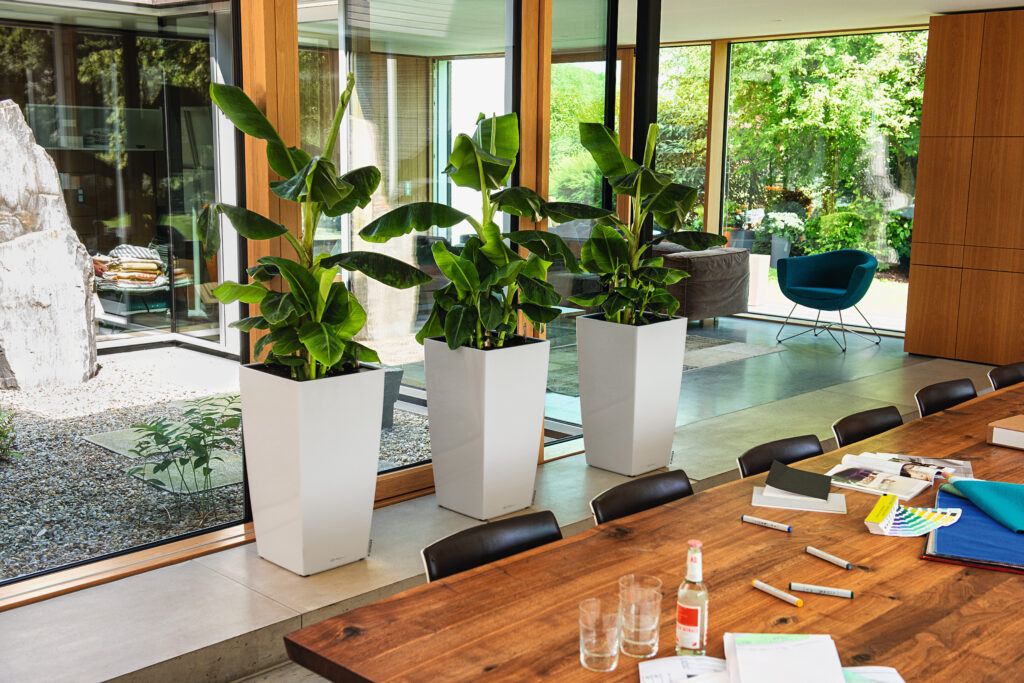 We offer contemporary tropical plants and planters and our goal is to find the right fit for your office environment. With over 40 years experience, we have seen a lot of issues that are very common in commercial buildings such as air flows, light levels, and proper placement to avoid causing damage to the plant and to not become a hindrance in your walkways to name a few. When you work with Air Strength you can rest assured that we will take care of all the details and have you to enjoying your new environment hassle free!